Högert Technik, a modern brand of hand tools, storage systems and health and safety products, is constantly developing the offer to meet the expectations of professionals in many industries.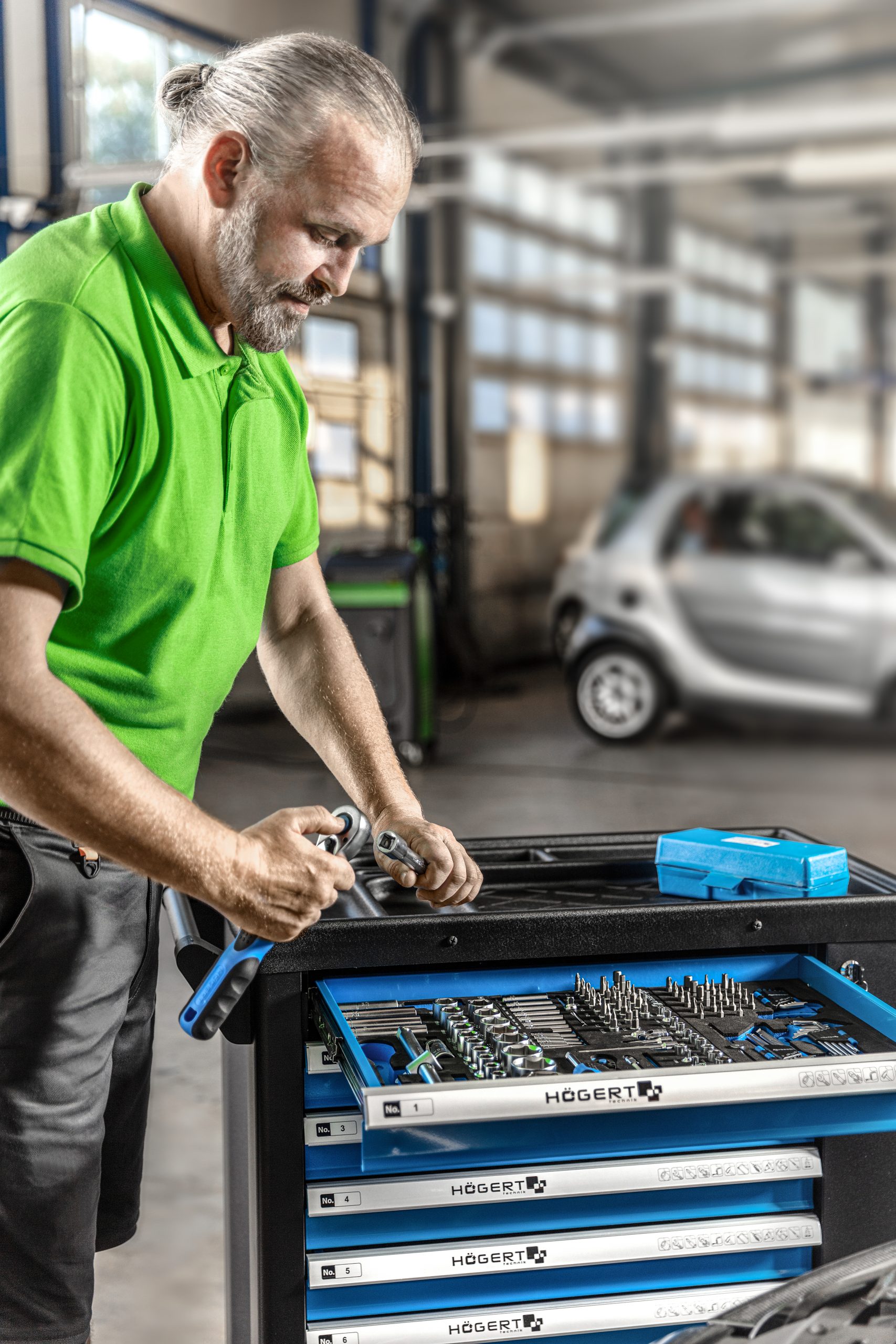 The motto of the brand is to provide valuable solutions combining durability and functionality of the products. Högert Technik tools are designed for intensive use by demanding professionals from almost every industry, such as hydraulics, electrics, automotive and mechanics. A constantly developing category is the storage category, which provides solutions that enable and facilitate the organisation of tools in the workplace, as well as their transport to the workplace. The latest solution for car services and craft workshops is the 544-piece tool cabinet HT7G050.
The solid construction of the cabinet guarantees long-term use in workshop conditions, whereas 4 wheels, including 2 swivel wheels, ensure mobility so that the cabinet will always be in the right place.
The tool cabinet has 7 retractable drawers: 6 drawers 50 mm high (maximum load 15 kg) and 1 drawer 130 mm high (maximum load 25 kg). The drawers have individual closing protecting them against self-opening, while the ability to open the drawers fully makes it easy to access to all tools, including those located in the back part of the drawer. Drawer slides with ball bearings ensure long-term use even with heavy loads. The tool cabinet has a side compartment with a shelf that provides additional storage space for cans or bottles that should be stored in an upright position. For greater protection against theft or opening the drawers during transport, the storage compartment, as well as the entire cabinet, are locked with a key, and the set includes 2 keys – for the cabinet and for the side door. Wheels in size 5 x 1.25 "with ball bearings, are made of TPR material. Two swivel wheels with brakes make it possible to maneuverer the cabinet and prevent from moving. The top of the cabinet is made of reinforced PP material. It has moulded recesses that make the segregation of small elements placed on the top easier.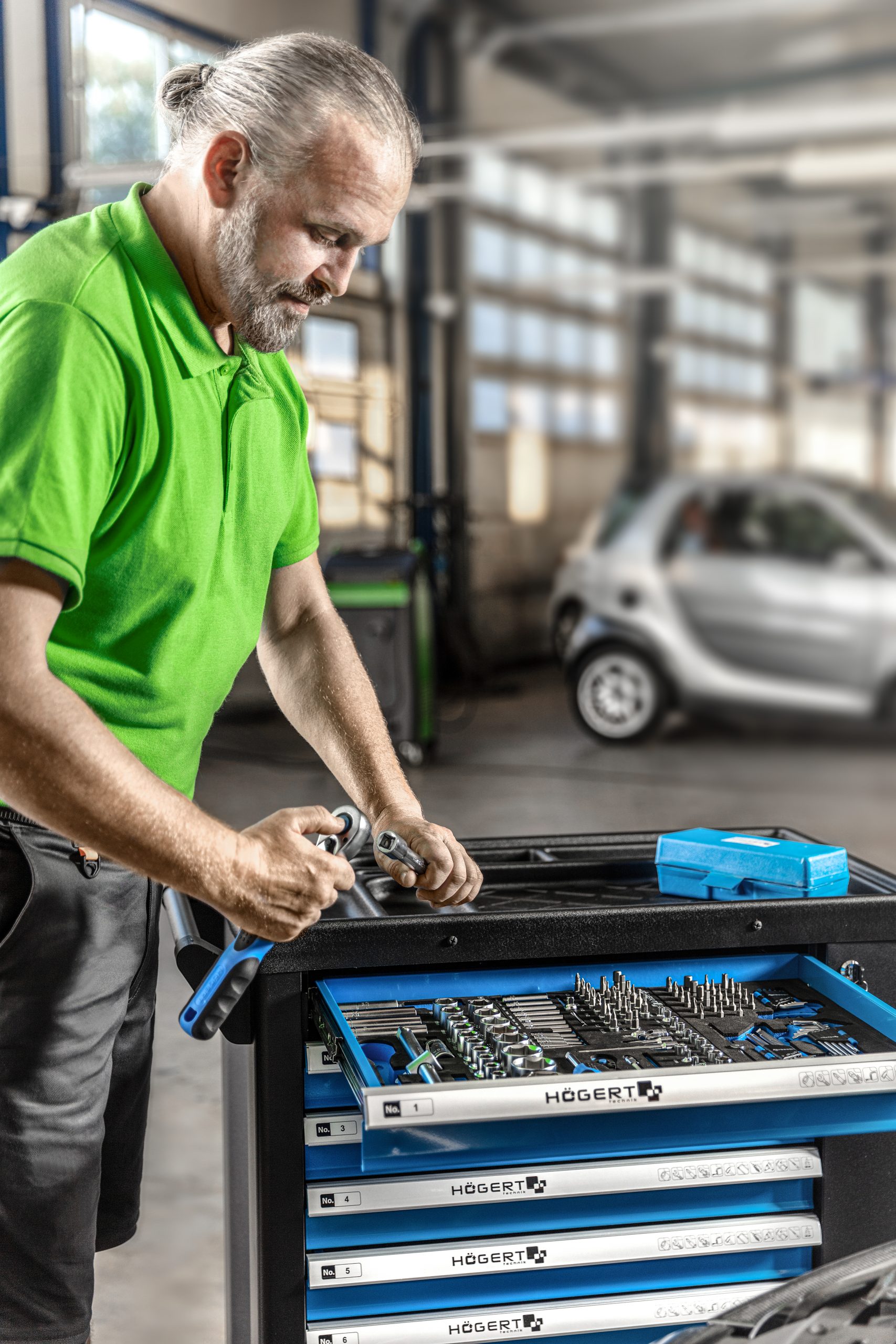 Four drawers are equipped with EVA technical foam, which keeps the workplace tidy, providing easy and convenient access to frequently used products. The content of the inserts is as many as 544 elements, useful in the work of every mechanic or craftsman:
A practical and capacious cabinet, equipped with properly selected tools and accessories, will be perfect for the work of every professional. The product is available from September of this year in the online shop, as well as in retail shops nationwide.